Matilda's Magical Pillow Spray
Regular price
Sale price
£10.00 GBP
Unit price
per
BUNDLE OFFER
Sold out
This gorgeous pillow spray from Bloom and Blossom is a firm favourite in our house, Matilda loves it!
Smelling of sweet orange and lavender which creates a feeling of calm to soothe your child before they settle down for a night of happy dreams.
Suitable for sensitive skin and suitable for people who may be prone to eczema.  Paediatrician and Dermatologist approved.
75ml
100% Vegan
Made in Great Britain
Cruelty Free
Naturally Derived
Mist onto your little one's bedding before bedtime.
Share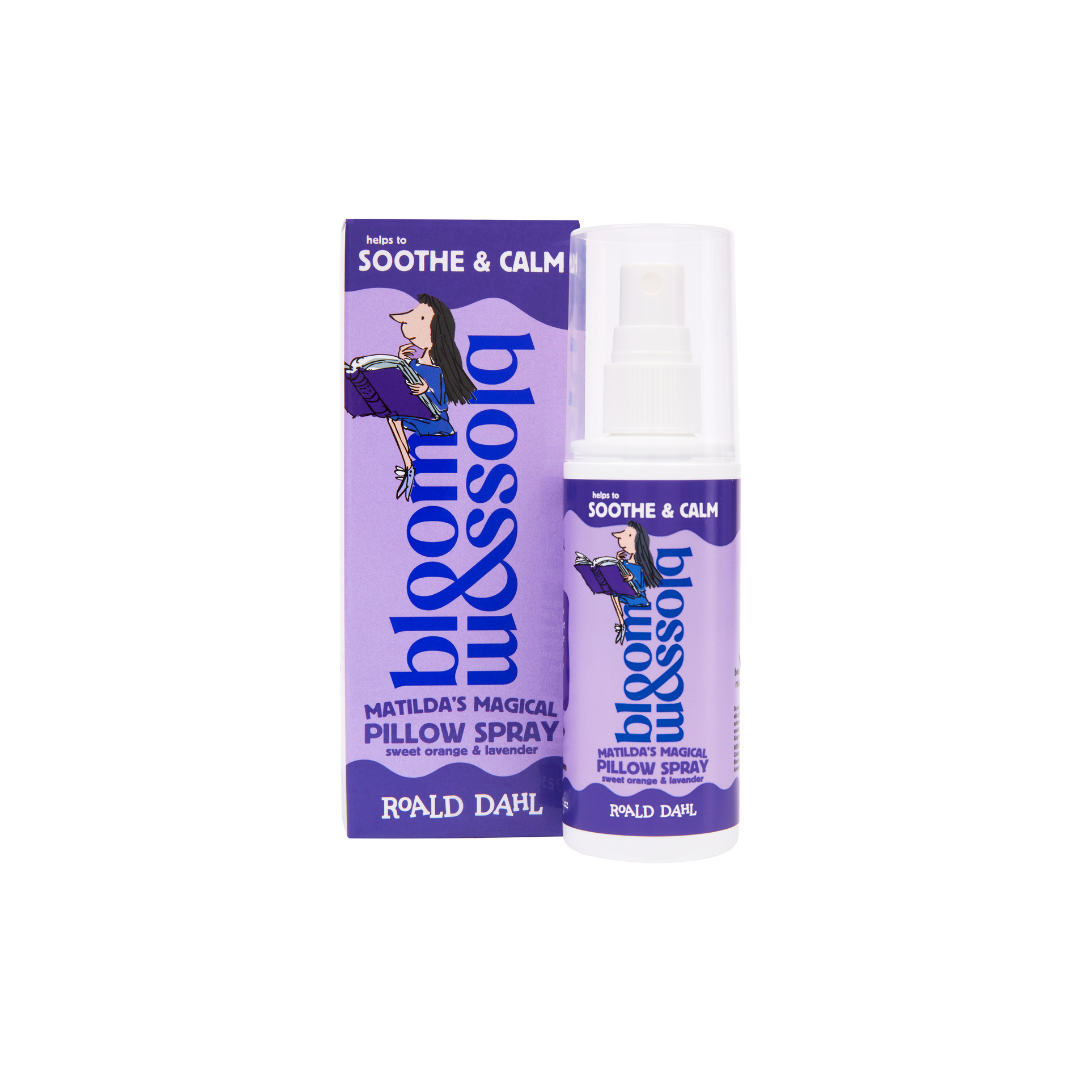 It has lead to some very charming and soul searching conversations with my 8 year old son.

It has actually transformed our evening routine and is now an integral part of bedtime.

I believe that our emotional health is closely linked to mental health and I was struggling to find the right time (or place) to have these one-on-one chats with him. The pillow provides all of the leading questions so he can explain exactly how he is feeling comfortably in his own bed.


I'd definitely recommend the PepTalk Pillow.

It's a well thought through idea which has enabled me to ask some pretty soul searching questions to my son, in an unassuming way, which has led to some pretty meaningful discussions that wouldn't have happened otherwise.

Enabling a child to speak about their feelings is no mean feat, and the pillow certainly facilitates this.

I can't recommend the PepTalk Pillow highly enough. It's really amazing how something that looks so simple has transformed bedtime with our son and really helped us have proper conversations.

I was struggling to get him to open up but I knew he was dealing with lots of anxiety and negativity so the best thing about the pillow for me is that he is leading the conversations each night and reminding me to use it before lights out. He looks forward to our chats and the questions prompt all sorts of discussions we wouldn't usually have. I love that they often lead to funny stories and anecdotes from his day that he wouldn't usually share.
Our Story
We are a mum and daughter team on a mission to build confidence through connection and uplifting conversations.
Being a busy working mum, finding precious moments for meaningful conversations with my daughters was a challenge but together with my 12 year old daughter Matilda, we created the PepTalk®️ Pillow a new way to have conversations about the things that matter.
We love that our customers get so much joy from the conversations they have using the PepTalk®️ Pillow.  Also, that it can be so beneficial to those struggling with big emotions but find it difficult to express how they feel.
We hope you enjoy your PepTalks, thanks for joining us.
Alex & Matilda 💜